In 1996, Mu Alpha Theta established the Mu Alpha Theta Educational Foundation to support the educational activities of Mu Alpha Theta.

Over the years, this 501 (c) (3) nonprofit organization has accepted both monetary and product donations to reduce the cost of the annual Mu Alpha Theta National Convention and to award prizes, scholarships, and grants to deserving members, sponsors, and chapters.
The foundation is directed by the governing council of Mu Alpha Theta and its bylaws can be viewed here.
In order to fulfill its mission, the foundation must derive one third of its support from public donations.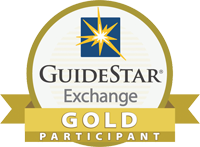 Donations are tax deductible and will be accepted in any amount.
Contributions may be sent by check along with a filled out donation form. 
Please call the office at 405-325-0144 to make your donation using a credit card.
Donating to the Mu Alpha Theta Educational Foundation
Graduating students
Honor your favorite sponsor, a graduating friend, or a favorite math teacher. If Mu Alpha Theta has been a special part of your life, consider making a contribution to benefit other interested members so they may participate in Mu Alpha Theta competitions or continue their education in mathematics.
Sponsors
Honor a dedicated student officer, hard-working student member, or a co-worker
Parents
Make a donation to honor your Mu Alpha Theta student or contest winner. If Mu Alpha Theta has been a special part of your student's education, donate so that others may share the same experience. You might also consider a donation to honor your student's sponsor.